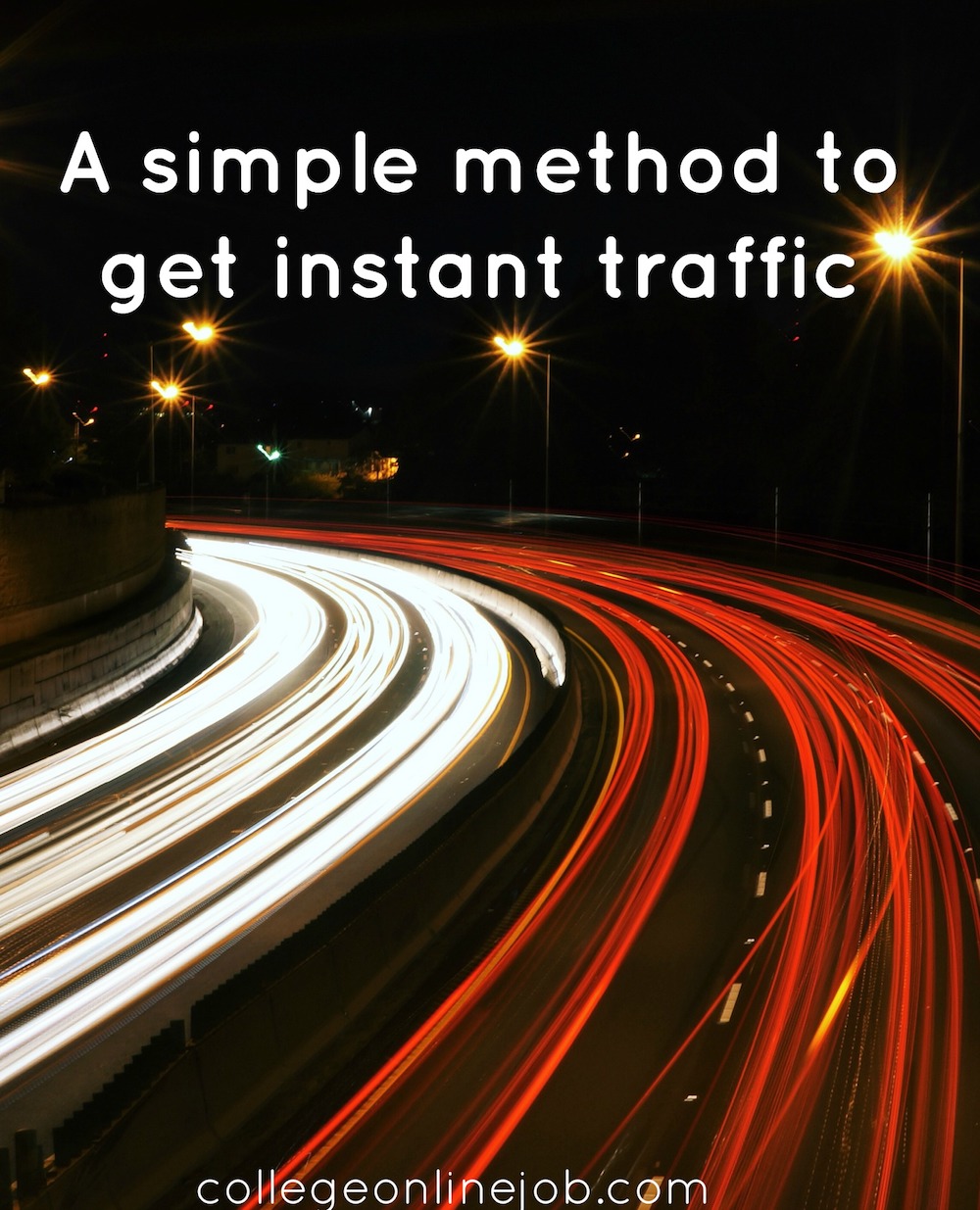 Have you heard from EasyHits4u.com? On their website, they promote it as the number one tool for getting massive traffic. But is that really true? So I gave it a try and now I want to you help in your decision, whether you should use this program or not.
In this review, I will show you all the advantages and disadvantages of using EasyHits4U and tell you whether it is a scam or not.
How does it work?
EasyHits4U works very easy. For every credit, you get one visitor on your page. You can either buy credits or earn credits. To earn credits you have to visit another website for 20 seconds. If you have the premium package you only need to stay 15 seconds on a website and with the ultimate package you have to stay for at least 10 seconds.
If you buy the premium package or the ultimate package you get credits every month. You can spend your credits on any website you want. Also, you can convert your credits into banner and text ad. These will be shown other users using EasyHits4U.
Costs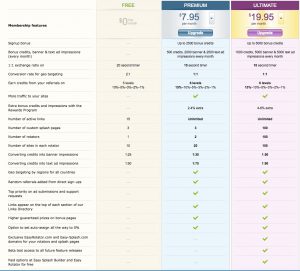 One of the best things about EasyHits4U is that you can start for free. In addition, the premium package only costs 7.95$ per month and is really cheap in my opinion.
But at first, let's have a look at the free package. With the free package you don't get any credits, so you either have to buy or earn credits. Also, you have to wait 20 seconds per website to earn one credit.
In the Premium package, you get 500 credits, 2000 banner and 2500 banner ad impressions per month. These are 500 sure visits on your website plus depending on the conversion of your banners some extra views.
And also there is the Ultimate package, where you get 1000 credits, 5000 banner and 5000 text impressions per month. And again, depending on the conversion of your adds some extra views.
There are also different credit packages. I will not go into detail here, but there are several different packages for every purpose.
I'm using the ultimate package myself so I don't recommend you anything I don't use myself
Does it work?
I wanted to give it a try and bought 500 credits for 4$. I tried different things and converted some in text ads so I invested 172 credits for my website.
About 3 hours hour later I had the following result (source: google analytics)

So for every credit, I had one visit on my website, so it does work!
How to make money
There are two different possibilities to earn money with EasyHits4U.
Earn money by surfing
With the help of EasyHits4U, you can earn money by visiting websites. With every website visited you earn credits you can convert into real money.
This is a very easy and fast method to earn some additional money. I don't think you can get rich with this method. However, it is a good method if you have a lot of time and you need some additional money.
Earn money by getting traffic
As I already mentioned you can buy traffic with EasyHits4U. You can buy or earn credits and use them to get guaranteed traffic. By sending your traffic to a landing page and getting leads you can earn money with email marketing.
I don't think you can make much money by sending them to different sales pages. Generate leads and them market to them.
I use this method regularly to generate new leads and to grow my email list. (See here why you should grow an email list)
The Upside
With the help of EasyHits4U, you can generate traffic very fast. Within minutes you can generate traffic. I believe it is by far the fastest method to get traffic.
In addition, the traffic is very cheap. You get 1,000 credits for $5,95 and this is equal to 1,000 clicks. That means you pay around 0,5 cents per click! In PPC you usually pay around 30-50 cents per click.
I don't think you can get traffic any cheaper. I use it to send the traffic to my landing page and I get sign ups regularly. For a sign-up, I pay between 10 and 30 cents and that is very low!
The Downside
As you may think the downside is that you get a lot of unqualified traffic. And this is the reason why many don't use EasyHits4U. And yes there is a lot of traffic not interested in your site but there are always people who are interested in your site.
Whatever niche your website is in, you will always have people who are interested. Of course, that doesn't work if you send them to your blog, you should send them to a landing page where they can leave their email address.
With this strategy, you can build your email list very quickly. So I think there is not much downside.
Conclusion
Is EasyHits4U a scam? No, it isn't. As I described, it really helps you to get traffic on your website. I can recommend it to everyone who wants to build an email list very fast.
I don't recommend anything to people I don't use myself. I have the ultimate membership and I use EasyHits4U regularly to generate new leads. You give it a try for free click here!
If you have any questions or how you should use EasyHits4U just leave me a comment below 🙂
Have you tried programs like EasyHits4U? What have been your thoughts?
Have a nice day!
Fabi